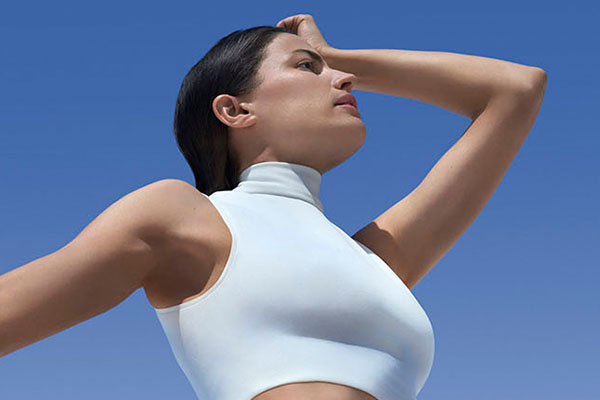 WHAT IS GOOD FOR CROW'S FEET?
Biotherm has the best treatment for crow's feet wrinkles. Check out our crows feet treatment options to give you younger looking skin today! We have the best thing for crows feet so you can get rid of your crows foot immediately!
WHAT IS GOOD FOR CROW'S FEET?
Crow's feet are the tiny wrinkles that form at the outer corners of your eyes. They are a sign of aging and are mostly caused from squinting, smiling, and other common facial expressions. They are often an early sign of aging and their appearance can be minimized or avoided by using a good eye cream!
Wondering what eye cream is good for crow's feet? All of ours are, actually!
If you don't have crow's feet yet but want to delay the process, choose our Aquasource Total Eye Revitalizer. It is the perfect choice for eye cream newbies or those looking for an eye cream to prevent early signs of aging! It works wonders on dark circles, dehydration lines, and on any bags underneath your eyes. The eye cream contains all of the same powerfully hydrating ingredients as our best-selling Aquasource moisturizer. Any under eye bags you have will look visibly de-puffed immediately, dark circles will appear reduced, dehydration lines will look smoothed, and your eye contour stays hydrated all day long! The light, refreshing gel texture feels so cooling on the skin and this eye cream is suitable for those with sensitive skin, sensitive eyes, and for those who wear contact lenses.
If you've had crow's feet for a while now and maybe even have deeper wrinkles forming, try our Blue Therapy Eye! This eye cream is great for repairing existing wrinkles, adding firmness, and hiding any darkness. This eye cream is more intense than the previous two, making it a great choice for more mature skin. It acts on the signs of accumulated damage to give you the look of younger, luminous looking skin! The formula smooths wrinkles while the eye contour feels noticeably tighter. Any under eye darkness is visibly reduced too for a noticeable transformation that all skin types can benefit from!
We also have our Blue Therapy Eye-Opening Serum if you're looking for even more protection against crow's feet. It works to make your eyelids look visibly lifted, under eye bags to look de-puffed, and wrinkles to appear smoothed! It's an inventive product that feels refreshing and and is suitable for all skin types. This multi-purpose serum is definitely one everyone will enjoy using!
Which products will you choose to eliminate crow's feet?
Say hello to brighter eyes
Are you dreaming of a cream to help you get rid of dark circles and fine lines around your eyes? Life Plankton™ Eye fights the thinning of the skin around your eyes and reverses aging of the eye area. Containing 5 % Life Plankton™ – the highest concentration possible – over time, it regenerates skin, layer by layer, to fight puffiness, diminish and smooth imperfections. In 8 days, your gaze is renewed, looks brighter and gets its youthful brilliance back!