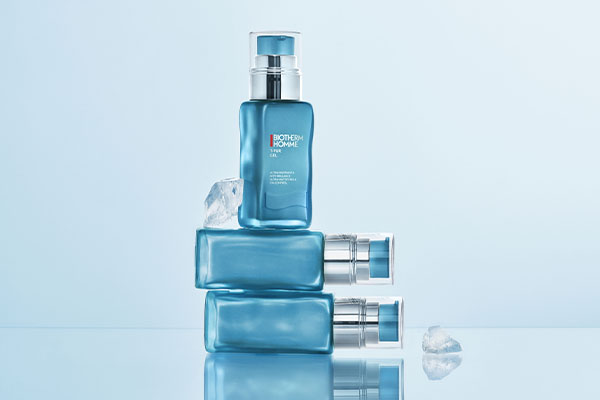 OILY SKIN & ANTI-IMPERFECTIONS
Men's oily skin needs more balanced. This is where Biotherm Homme T Pur Anti-Oil & Shine range of products will make the difference. Because cleanser for oily skin doesn't have to be drying.
Oily Skin & Anti-Imperfections
Men's Treatments For Oily Skin & Blemishes
How to get rid of oily skin for men
A moisturizer for oily skin and other skin care products to minimize oil overproduction is the one way to get rid of oily skin. Biotherm's T-Pur skin care line contains products for oily skin which will remove oil without completely stripping the skin of its natural moisture. Every day in the morning and at night, use your best face wash for men ensuring that it is specifically a cleanser for oily skin and follow up with a mattifying moisturizer. For a complete matte finish, consider T-Pur's micro peel serum before applying a moisturizer for oily skin.
Is gel moisturizer good for men's oily skin
A Gel moisturizer is a perfect moisturizer for oily skin during warmer months, as it provides the right moisturizer for more humid conditions. The gel face moisturizer for men included in Biotherm's T-Pur line will both moisturize and mattify during summer. However during the winter, opt for a face cream for men due to the fact that a gel moisturizer might not provide enough hydration during the cold and dry temperatures. For better mattifying results, use a face lotion for oily skin after using your face wash for oily skin.
What cream is good for men's oily skin
For men's oily skin, face moisturizer for men such as T-Pur's moisturizer or facial lotion are good products for oily skin as they contain both life plankton for moisture and Purlicium complex which is four times more absorbent than most classic fillers, guaranteeing that oil is controlled. So use T-Pur's gel moisturizer in summer and the face cream for men in winter after cleansing your skin with your best face wash for men such as T-Pur's Anti Oil & Shine Cleanser. It will wash off all impurities and further help limit sebum production.