BIOTHERM LAUNCHES
INTO OFFSHORE
RACING IN
COLLABORATION WITH
CHAMPION SKIPPER
PAUL MEILHAT
BIOTHERM AND PAUL MEILHAT: DRIVING TOWARDS THE 2024 VENDÉE GLOBE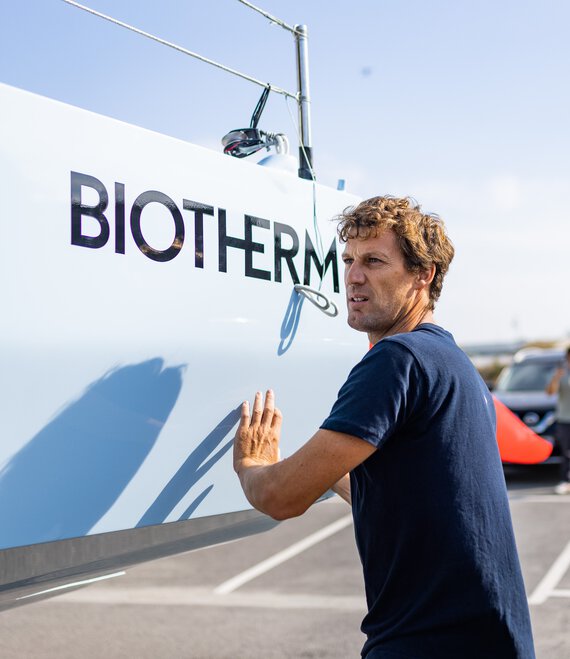 TEAM BIOTHERM AND SKIPPER PAUL MEILHAT ARE TAKING A BOLD NEW MOVE FOR BIOTHERM: AIMING FOR THE LEGENDARY 2024 VENDÉE GLOBE. THEY HAVE BUILT BIOTHERM: A BEST-IN-CLASS IMOCA60 SAILING YACHT.
Born from water and with a love for the ocean anchored in its DNA, Biotherm is ready to make waves and bring its message of blue beauty to millions around the world.
Biotherm announces its return to the world of offshore racing through a collaboration with the unparalleled skipper Paul Meilhat. Together, the blue beauty skincare brand and the champion skipper are setting out with an ambitious mission: taking on the 2024 Vendée Globe. Known as the "Everest of Races", to date only 113 skippers over 9 editions in the last 30 years have ever finished this daunting solo race around the world.
Biotherm'sfirst major race was the Route du Rhum in November 2022.
To achieve this milestone, Biotherm and Paul Meilhat have built Biotherm: a best-in-class IMOCA60 sailing yacht. Biothermwas constructed at the renowned Persico Marine shipyard in Nembro, Italy. Persico Marine specializes in custom sailing yachts for the world's most celebrated racing teams. More than a winning combination of technical prowess and superior technology,
Biothermwill also be racing with purpose. In partnership with Biotherm's long-time partner the Tara Ocean Foundation, sensors will be installed on the vessel to capture key information about the health of our ocean. These data will join Tara's ongoing research efforts and contribute to understanding the future of the health of our ocean.
"As Biotherm celebrates its 70th anniversary in 2022, I am thrilled that we are going back to our roots in offshore racing. Paul Meilhat is the perfect partner for us to take this project all the way to the 2024 Vendée Globe. More than an incredible racer, Paul is a true Water Lover. He is someone who shares our vision that we need to take action to protect our ocean – and knows that action starts on the ground. Biotherm is more than a racing vessel: it is the embodiment of Biotherm's values. Beauty that comes from water needs to give back to it," says Gregory Benoit, Biotherm Global Brand President.
SUSTAINABILITY IN THE OCEAN RACE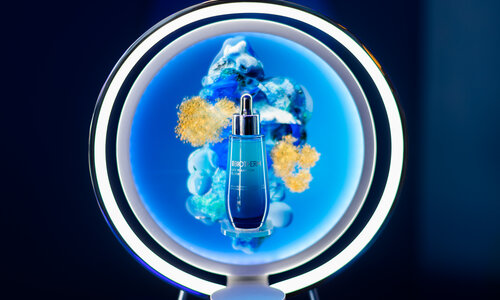 The Ocean Race has a proven commitment to sustainability, aiming to inspire action and create tangible outcomes. Building upon an award-winning legacy in sustainability, their innovative Racing With Purpose program is acting as a catalyst for positive change and accelerating the application of innovative solutions to help restore ocean health.
With the aim to truly Race with Purpose, Biotherm and Paul Meilhat are working on a joint research project with the Tara Ocean Foundation to study ocean biodiversity to be launched for The Ocean Race in 2023. Each leg of the race will become a data collection opportunity as experimental sensors onboard the Biotherm IMOCA will capture key information about phytoplankton and the health of our ocean. To achieve this challenging mission, scientific partners of the Tara Ocean Foundation and sailors from the Biotherm Racing team are installing a novel state-of-the-art automated microscope aboard the BiothermIMOCA: an Imaging FlowCytobot (IFCB).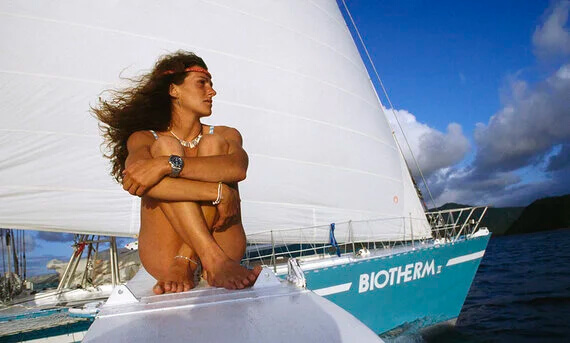 This is not Biotherm's first collaboration with a skipper tackling the legendary Route du Rhum.
In 1982, legendary French skipper Florence Arthaud competed in the race aboard the Biotherm II, a 60-foot trimaran vessel.
A pioneer of the Route du Rhum, Florence Arthaud paved the way for more and more women to become skippers in this demanding sport.