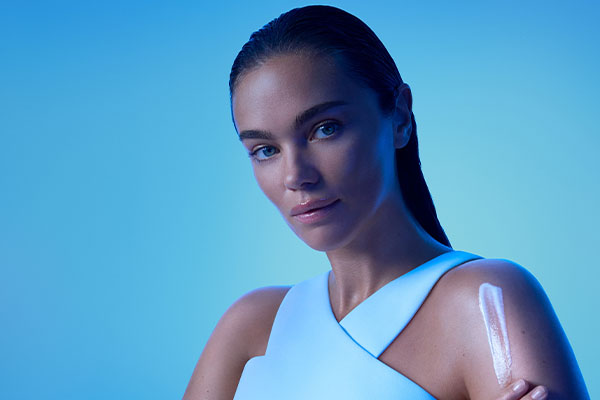 FIRMNESS
Combat fat deposits to get rid of cellulite for good. Biotherm developed a formula to smooth out & shape areas like the tummy, thighs, and backside.
The Best Firming Body Creams
How to Use Body Firming Cream
Over time, your body skin begins to lose elasticity and needs a firming body cream to deeply restore skin quality and act on lack of firmness. Biotherm's Life Plankton™ Multi-corrective Body Milk is a firming multi-corrective body cream that prevents sagginess, cellulite, and dry skin. Powered by Biotherm's core ingredient Life Plankton™ and enriched with three natural corrective oils, this firming body cream will let you see feels firmer, smoother and more hydrated skin while reducing visible cellulite marks.. This lightly fragranced formula provides the best in anti-aging and restoring body cream ingredients and allows you to see softer and regenerated body skin in just 8 days. Say goodbye to body marks, dry spots and cellulite damage with this easy to apply formula! Apply this firming body milk daily, all over the body to a cleansed and dried skin.
What Body Firming Creams Really Work?
Looking for a body cream that really works? Life Plankton™ Multi-corrective Body Milk is the best body cream for sensitive skin types because of its unique combination of hydrating and firming ingredients. A blend of three natural repairing oils (Canola Oil, Almond Oil, Olive Oil) acts on firmness and contains our signature Life Plankton™ probiotic fraction: a 100% natural active sourced from nature, amplified by bioscience. Why a body milk? This lightweight body lotion texture is gentle on skin and has the benefits of a firming body cream with the lightweight feel of a body milk so it can be used on even the most sensitive skin.