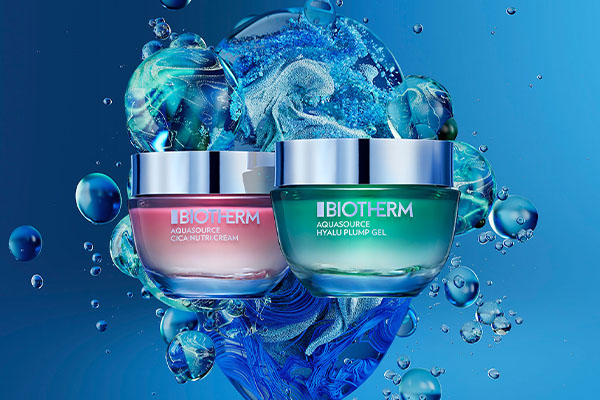 AQUASOURCE COLLECTION
Biotherm's iconic hydrating formulas extra-charged in regenerating Life Plankton™ to bring skin its optimum health. For all women concerned by dehydration, dullness and unevenness. Suitable for sensitive skin.
Breakthrough hydration with Aquasource
Treat the dry skin on your face and experience healthier looking skin from day to night with Biotherm Aquasource. Jump into the legendary springs of Aquasource rich in Life Plankton. The Aquasource collection is targeted to bring solutions to specific needs: long lasting hydration, nutritive deep moisture, replenish moisture for normal, combination, or dry skin. Complete your hydration regiment with hydrating moisturizers, smoothing lip balms, moisturizing serums, hydrating eye care, face toners and replumping overnight face masks. Uncover healthy radiance, glowing look and silky-smooth skin with Biotherm Aquasource.