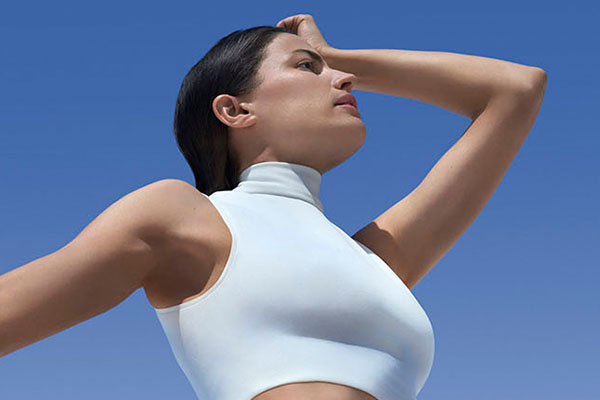 WHAT IS A FACE LIFTING TREATMENT?
Surgical procedures are expensive and painful. Skip surgery and get younger looking skin today! Biotherm has the best lifting cream, the best firming and lifting cream, and the best face lift cream. Find the perfect one for your skin now!
WHAT IS A FACE LIFTING TREATMENT?
Face lifts are a surgical procedure in order to achieve a more youthful looking complexion. They can be painful, expensive, and look obvious though. We understand that you want younger looking skin without having to turn to plastic surgery, which is why we have created a variety of products to give the look of a face lift without having to go under the knife!

Our new Blue Therapy Red Algae Uplift Cream is a great anti-aging product we have developed! This moisturizer intensely firms your skin to give you smooth, firm, radiant skin. This moisturizer is a great natural alternative to surgery as it brings serious skin tightening power at home. Our moisturizer also leaves your skin hydrated, velvety smooth, and illuminated with a subtle rosy glow! The cream melts into your skin and feels fresh. All skin types can use it as well, even those with sensitive skin!

For your eyes, we have our Blue Therapy Eye-Opening Serum, which works to make eyelids look visibly visibly lifted, under eye bags to look de-puffed, and wrinkles to appear smoothed! The formula combines Algae of Youth™ extracts and an innovative pearl-applicator for a cooling sensation upon application. The serum can also be applied to lashes to strengthen them and make your mascara easier to apply! It's an innovative product that feels refreshing and and is suitable for all skin types. This multi-purpose serum is definitely one everyone will enjoy using!

Our Blue Retinol Cream is an ultra-lightweight cream texture that contains retinol to smooth the skin and give your complexion a rosy, radiant look to it. This gel moisturizer has a melting point similar to the skin's surface temperature which allows the moisturizer and the skin to instantly become one upon contact. The formula also repairs efficacy and makes it so that nutrients are absorbed right away. You'll notice your skin feels suppler, looks more radiant, and feels smoother within 4 weeks of using it!

We also have our Blue Retinol Serum to match the moisturizer and give you even more potent results! Our serum helps fight visible signs of aging and instantly softens your skin. It targets wrinkles, dark spots, and loss of firmness to give you radically improved skin over time!

With these products you can now get the face lift without surgery! Which one will you try first?