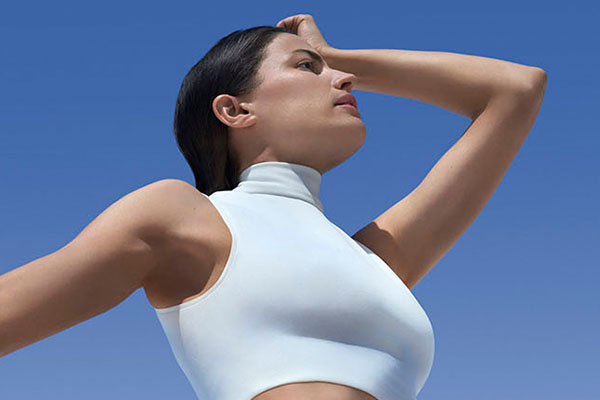 WHAT IS THE BEST EYE CREAM?
Discover our range of eye creams and serums and find one to suit your concerns.
What is the best eye serum?
When it comes to preventing signs of aging, and eye serum is going to be your best friend! Since the skin around our eyes is significantly thinner than the skin on the rest of our bodies, it will show signs of aging the quickest.
It is important to protect our eyes when it comes to having a more youthful appearance. Eye creams are a great place to start, but an eye serum will really help take things up a notch!
Since serums act as lightweight moisturizers that penetrate your skin deeper to deliver active ingredients more effectively, it only makes sense to use one on the skin around your eyes where you need it most! So, what is the best eye serum? Our Blue Therapy Eye-Opening Serum!
Our new eye serum combines extracts of Algae of Youth™ and an innovative pearl applicator to give you the appearance of big, bright, youthful looking eyes!
The formula works to make your eyelids look visibly lifted, under eye bags look de-puffed, and wrinkles appear smoothed. What's more is that your eye angle will look visibly more open after using the serum for just 4 weeks!
Another cool thing about this serum is that it can be applied to your lashes as well to strengthen them and make it so that your mascara is easier to apply! >
The rich, nutritive texture melts into the skin effortlessly for a completely luxurious feel. It rolls on in a refreshing way and you never have to worry about it being sticky or greasy. The eye serum actually leaves a matte finish which makes it so that your makeup application is a breeze and looks flawless!
To see maximum results, you'll want to apply the eye serum in 3 steps. You'll start off with a waves movement to smooth out wrinkles. You will then move into a bubble movement to re-boost micro-circulation, and then you will finish with a circular movement to re-plump the skin.
You will want to apply the serum before applying your eye cream to really give the eye area an extra boost of anti aging benefits!
With ingredients like Life Plankton, L.Ochroleuca, amino acid, and peptides, this eye serum will give you a visible transformation in no time!
If you're after a bright, youthful looking complexion an eye serum will make all the difference! Have you introduced our eye serum into your skincare routine yet?