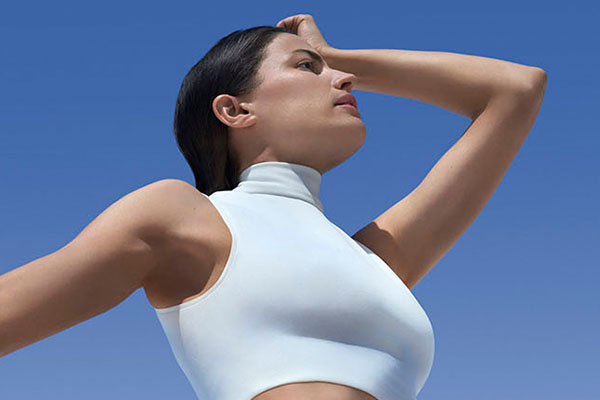 HOW TO GET RID OF EYE WRINKLES?
We have what you need to erase eye wrinkles at 20, eye wrinkles at 30, eye wrinkles at 40, and beyond with our best anti wrinkle eye cream! See how you can remove eye wrinkles from smiling and wrinkles near eye now!
Here's how to minimize the look of eye wrinkles:
Looking to get rid of eye wrinkles? We've got you covered! Since the skin around our eyes is much thinner than the rest of our bodies, fine lines and wrinkles will begin to appear there before anywhere else. This is why finding a good eye cream is so important!
A good eye cream will target common concerns, like eye wrinkles. At Biotherm we understand the significance of a good eye cream, which is why we have developed a few different options. Whether you're just starting to look at anti-aging skincare as more of a pre-emptive measure, or are looking to diminish present signs of aging, we have the best eye cream for you!

Getting rid of eye wrinkles in your 20s…
In your 20s, you likely won't see any eye wrinkles but that doesn't mean you shouldn't start protecting your delicate eye area. Our skin stops producing as much collagen by the time we turn 25 so it's a good idea to start protecting your eyes now.
Our Aquasource Total Eye Revitalizer is the perfect choice! It works wonders on dark circles, dehydration lines, and bags underneath your eyes. The eye cream is formulated with all of the same hydration ingredients as our Aquasource moisturizer. It also contains a specific combination of cooling and de-puffing ingredients to provide your under eye area with a cooling effect! Any under eye bags look visibly de-puffed immediately, dark circles appear reduced, dehydration lines look smoothed, and your eye contour stays hydrated all day long!
Getting rid of eye wrinkles in your 30s or more…
In your 40s you're likely showing signs of aging and want a powerful eye cream with will erase those existing fine lines and wrinkles.
For that, our Blue Therapy Eye cream can't be beat as it is great for repairing existing wrinkles, adding firmness, and hiding darkness. This eye cream is more intense and acts on the signs of accumulated damage to give you the appearance of younger, luminous looking skin! The formula smooths wrinkles while the eye contour feels noticeably tighter. Any under eye darkness is visibly reduced too for a noticeable transformation that all skin types can benefit from!
Say hi to brighter eyes
Are you dreaming of a cream to help you get rid of dark circles and fine lines around your eyes? Life Plankton™ Eye fights the thinning of the skin around your eyes and reverses aging of the eye area. Containing 5 % Life Plankton™ – the highest concentration possible – over time, it regenerates skin, layer by layer, to fight puffiness, diminish and smooth imperfections. In 8 days, your gaze is renewed, looks brighter and gets its youthful brilliance back!
Which eye cream will you try?