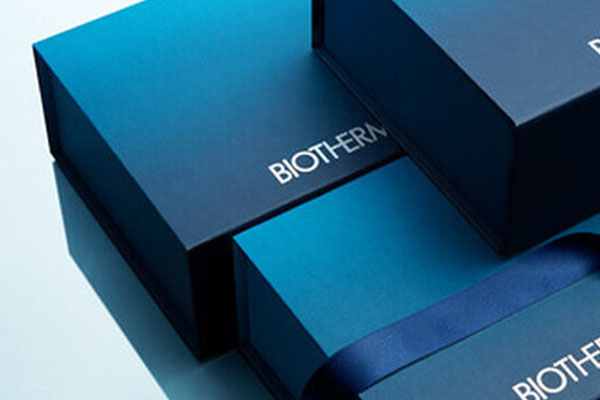 HOW TO KNOW IF I HAVE SENSITIVE SKIN
Wondering how to know if I have sensitive skin? We'll show you and offer you a ton of different solutions! We have what you need from the best moisturizer for sensitive skin to the best toner for sensitive skin, and more!
HOW TO TAKE CARE OF SENSITIVE SKIN?
If you have sensitive skin, you know what a struggle it can be to find products that are gentle enough for you. Trying new products can be stressful because you don't want anything to irritate your skin or make it feel more uncomfortable throughout the day. At Biotherm, we completely understand, which is why we have developed skincare products that are safe for even the most sensitive skin types!

While shopping, keep an eye at the following terms and phrases: colorant free, no alcohol or alcohol free, no colorant, hypoallergenic, non-comedogenic.

If you're wondering how to take care of sensitive skin or which face wash is best for sensitive skin, we've got you! From the best moisturizer for sensitive skin to the best face moisturizer for sensitive skin, the best face moisturizer for dry sensitive skin, the best face wash for sensitive skin, the best toner for sensitive skin, the best face cream for sensitive skin, sensitive skin cleansers, sensitive skin toner, day serum for sensitive skin, and face serum for sensitive skin, we have everything your skin needs.

Which Face Wash is Best for Sensitive Skin?

When looking for a specific face wash for sensitive skin, have you ever come across BIOSOURCE SOFTENING FOAMING CLEANSER (DRY SKIN)? The facial wash and makeup remover for dry and sensitive skin foams on contact with water to cleanse skin, removing makeup, leaving dry skin clean, supple and comfortable.

And don't forget Life Plankton™ Essence, Biotherm's iconic life savior infused with 5% of Life Plankton. This essence is the first step to any skincare routine - right after cleansing. Its original lightweight watery texture makes it super easy to absorb by skin while boosting faster and deeper the absorption of its unique regenerating ingredient and boosting the efficacy of your favorite serum and moisturizer. In 8 days, your skin will be transformed. 100% of women who tried it noticed that their skin more resilient, sooth and radiant.

Which Face moisturizer is Best for Sensitive Skin?

Our Life Plankton™ Sensitive Balm is a great moisturizer for you! It has the power to strengthen and restore sensitive skin by reducing redness, dryness, and irritation. It can be used both day and night and the innovative airless hermetic package protects the formula from external aggressors too, so the ingredients will stay potent. The formula deeply nourishes your skin's layers to restore your skin's protective barrier as well!

Our new Aquasource Gel Moisturizer has our iconic cooling gel texture that feels super refreshing on the skin and helps awaken the senses. Our formula is now infused with Aura Leaf, a medicinal plant with miraculous properties to provide your skin with up to 48 hours of intense hydration! The formula also replenishes your skin's natural moisture reserves and gives you visibly glowing skin. Even the most dehydrated skin and dullest complexions will be visibly transformed with this one! And the best part? It's suitable for those with sensitive skin too!

Which one will you try first?