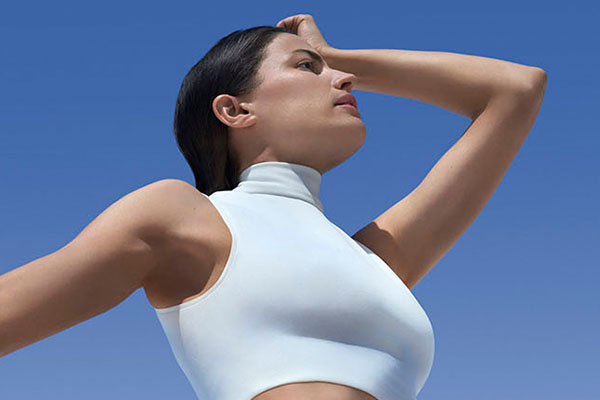 WHICH MOISTURIZER IS BEST FOR MY SKIN?
See which moisturizing cream is best for oily skin, which one is the best skin moisturizer for dry skin, which is the best moisturizer for sensitive skin and everything in between! Find the best moisturizer for your complexion today!
WHICH MOISTURIZER IS BEST FOR MY SKIN?
Moisturizer is a crucial step in any skincare routine. They help hydrate your skin and improve the overall quality of your skin. Not only do they make your skin look and feel better, but they also help your makeup look better as well. There are so many different moisturizers to choose from nowadays, so what is the best moisturizer?
It's not as simple as choosing one universal best moisturizer. Your skin type plays a huge factor in deciding which moisturizer is going to be best for you. At Biotherm, we understand that different skin types have different skin concerns, so we have developed moisturizers for everyone. So, whether you're dry, oily, or somewhere in between, we have the best moisturizer for you!
If you're normal to combination…
Check out our best-selling Aquasource Gel! It offers up to 48 hours of intense hydration thanks to our Life Plankton™, which is in the formula. The innovative gel texture is super lightweight so it won't make your skin look or feel oily but it's still hydrating enough to give your skin the hydration it needs!
If you're dry…
Check out our Aquasource Cocoon! Our ultra-comfortable balm-in-gel moisturizer provides your skin with 48 hours of deep hydration. The nourishing texture feels soothing on the skin and you'll love how this moisturizer protects and hydrates your skin!
Another amazing option is our Aquasource Dry Skin! It too offers 48 hours of hydration and the innovative gel texture for Dry Skin feels so luxurious on the skin. The formula contains our Life Plankton™ as well as vitamins, minerals, and amino acids to give your skin the moisture it craves!
If you have sensitive skin…
Check out our new Life Plankton™ sensitive balm! It works to restore and strengthen sensitive skin by reducing any dryness, redness, and irritation you may have. It will give your skin the appearance of newborn skin in just 8 days! Plus, the air-tight jar ensures that the ingredients stay fresh longer.
If you have dull skin…
A great option if you're looking for radiant, glowing skin is our new Aquasource gel! It works to restore your skin's natural ability to glow – even the dullest complexions will notice a visible difference in the appearance of their skin!
Finding the perfect moisturizer is all about finding one that will work with your skin type. Which moisturizer will you add to your skincare routine?