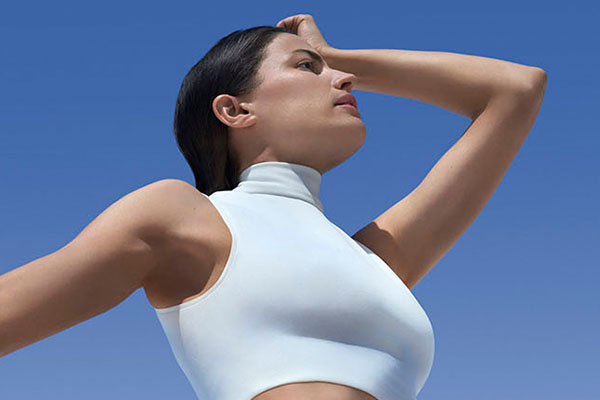 WHAT IS THE DIFFERENCE BETWEEN MOISTURIZING CREAM AND LOTION?
Whether you are normal, dry, or even extra dry, Biotherm has the best body lotion and moisturizing cream to keep your skin hydrated, comfortable, and nourished! Discover your new favourite body moisturizer today!
WHAT THE DIFFERENCE BETWEEN MOISTURIZING CREAM AND LOTION?
When it comes to our skin, we all want soft, comfortable, hydrated skin. There are so many products on the market nowadays that it can be hard to know which ones to choose. The first step in choosing a moisturizer is understanding your skin type and what it needs. After that, you can decide if a cream or a lotion texture is best suited for you. But what is the difference between a lotion and a moisturizing cream?

Lotions have a higher water percentage and tend to be lightweight. Since they have a higher water percentage they are more easily absorbed into the skin and never have a greasy texture on the skin. They are best suited for those with normal skin.

Moisturizing creams on the other hand are a blend of oil and water and tend to be richer in texture. They have a thicker consistency and are best suited for those with dry skin.

Both do a great job of hydrating the skin, which is why we have developed both types of moisturizers so that there is something for everyone!

Need a body lotion? Here are our top picks:

Oil Therapy – Baume Corps

Our body lotion helps dry skin regain its radiance! The formula includes a blend of corn, mineral, and apricot oil to give your skin a deep sense of comfort as you apply it. This lotion absorbs into the skin quickly and leaves your skin looking radiant and feeling soft immediately!

Lait Corporel Body Milk

Our everyday body milk instantly smooths and softens your skin your skin. It works to hydrate the skin, reduce flaky skin, restore the skin's moisture barrier and improve its elasticity! Our body milk is formulated with citrus extracts so it smells lovely, and it penetrates easily into the skin so it never feels sticky or greasy after you apply it!

Need a moisturizing cream? Here's our top pick:

Beurre Corporel

Our intensely hydrating body butter is created for those with dry to very dry skin. It has the same fresh citrus scent as the Lait Corporel and doesn't leave your skin feeling greasy. The formula is enriched with shea butter so your skin instantly feels smooth and intensely hydrated!

Which body moisturizer will you try next?