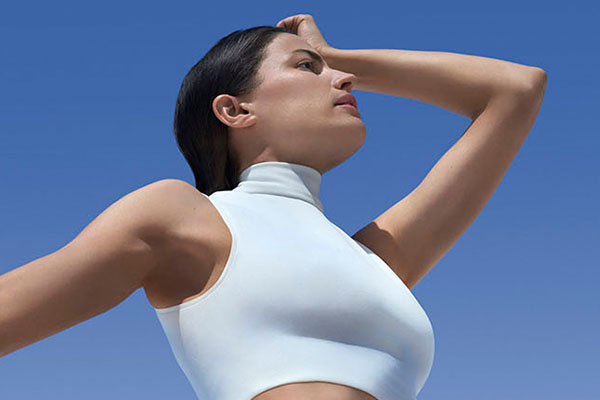 WHAT IS THE BEST GEL MOISTURIZER?
Are you looking for the best hydrating gel moisturizer? Biotherm has the best gel moisturizer, no matter what your skin type or skin concerns are, we have a gel moisturizer perfect for you!
BEST CREAM MOISTURIZER FOR FACE
WHAT IS THE BEST GEL MOISTURIZER?
When it comes to choosing a moisturizer, there are lots of different textures to choose from. Gel moisturizers are the best of both worlds though. They provide the intense hydration of a rich cream while feeling weightless on the skin.
Those with oily or acne prone skin will love gel moisturizers, but even those with dry skin or combination skin will love them just as much! Are you wondering if a gel moisturizer is right for you? We think so! Which is why we have created so many incredible formulas to choose from:
Aquasource Super Concentrate Pure
Our formula is enriched with Life Plankton™ as well as a Salicylic Acid to really leave your skin feeling fresh. This moisturizer helps reduce sebum too so your excess oils will stay at bay and your skin will feel super clean and refreshed after you apply it. Also, the gel texture is super lightweight so you don't have to worry about this one feeling heavy on your skin or breaking you out!
Aquasource Gel
Our best-selling moisturizer offers up to 48 hours of intense hydration thanks to our exclusive Life Plankton™, which is in the formula. The innovative gel texture is super lightweight so it won't make your skin look or feel oily but it's still hydrating enough to give your skin the hydration it needs! Aquasource Gel moisturizer works to restore your skin's natural ability to glow – even the dullest complexions will notice a visible difference in the appearance of their skin!
Aquasource Dry Skin
This one is perfect for dry skin as it offers 48 hours of hydration and the innovative gel texture for Dry Skin feels so luxurious on the skin. The formula contains our Life Plankton™ as well as vitamins, minerals, and amino acids to give your skin the moisture it craves!
Another great one for dry skin is our Aquasource Cocoon! Our ultra-comfortable balm-in-gel moisturizer provides your skin with 48 hours of deep hydration. The nourishing texture feels soothing on the skin and you'll love how this moisturizer protects and hydrates your skin!