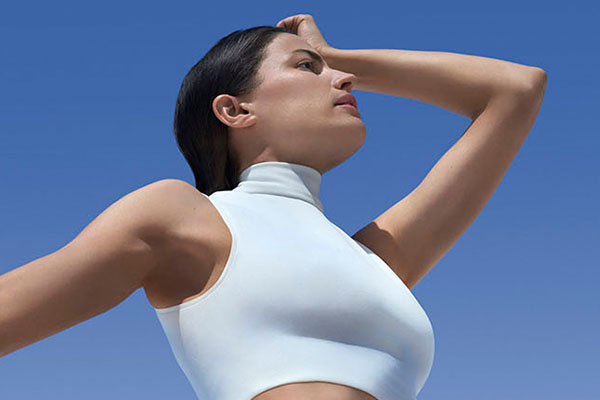 WHAT IS THE BEST GEL MOISTURIZER FOR AGING SKIN?
Biotherm has the best anti aging night cream and skin care to prevent aging. Discover what is the best facial moisturizer for aging skin so you can achieve a younger looking complexion today!
WHAT IS THE BEST GEL MOISTURIZER FOR AGING SKIN?
Do you want younger looking skin? Dry skin causes fine lines, which is why it is so important that we keep our skin hydrated. One of the fastest ways to do so is by using an anti-aging gel moisturizer. You'll get a ton of hydration which is needed to prevent fine lines and wrinkles!
We have some really great gel moisturizers designed to help your skin look younger:
Blue Therapy Uplift Cream
Originated from the sea, boosted by Biotherm biologists, the uplifting power of precious Red Algae has now been captured in an ultra-sensorial rosy cream. This intensive collagen peptide moisturizer face firming wrinkle cream visibly lifts and firms skin structure, while reinforcing skin's youthful.
Blue Therapy Normal Skin SPF 15 (and Blue Therapy Dry Skin SPF 15 for those with dry skin)
These gel moisturizers are the same formula, just designed for different skin types. They both work to reveal younger looking skin and prevent further signs of accelerated aging! These moisturizers make wrinkles appear smoother, make contours feel tighter, and make dark spots appear reduced. They also protect your skin from the sun's harmful rays, which are the leading cause of aging!
Blue Therapy Night
This fresh oil-in-water moisturizer hydrates and protects the skin. During the night your skin is most receptive to regenerate moisture and repair itself and our night cream will help further that process! You'll notice more beautiful skin when you wake up each morning as this night cream smoothens the appearance of fines lines, tightens the look of pores, and firms your skin. You'll love how soft and moisturized your skin feels too!
Gel moisturizers are great for aging skin as they don't feel heavy or settle into lines. Instead, they give the same deep hydration as a rich cream while feeling comfortable on the skin. Whether you're looking to add an anti-aging gel moisturizer into your skincare routine as a preventative measure, or are looking for one that is going to visually erase existing signs of aging, we have the perfect moisturizer for you! Which gel moisturizer will you choose to achieve younger looking skin?