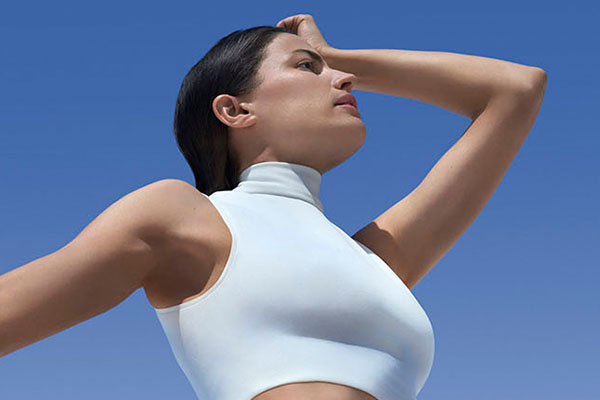 WHAT IS THE BEST CREAM MOISTURIZER?
Biotherm has the best hydrating face cream for dry skin, wrinkles and more! Find the best hydrating cream for face and how to use it. Be on your way to hydrated, nourished skin!
BEST CREAM MOISTURIZER FOR FACE
When it comes to anti-aging skincare a lot of people wonder which is better, a gel moisturizer or a cream moisturizer? Both have their advantages, but cream moisturizers are a great way to soften the skin while adding moisture and soothing skin at the same time. They are richer in texture than our gel moisturizers and therefore are more commonly used in our anti-aging lines.
If you're looking for a daily moisturizer…
Our Blue Therapy Accelerated Cream is an ultra-lightweight water in gel texture that contains Algae of Youth™ concentrate to hydrate the skin and give your complexion a rosy, radiant look to it. This gel moisturizer has a melting point similar to the skin's surface temperature which allows the moisturizer and the skin to instantly become one upon contact. The formula also repairs efficacy and makes it so that nutrients are absorbed right away. You'll notice your skin feels suppler, looks more radiant, and feels smoother within 4 weeks of using it!
Our new Blue Therapy Red Algae Uplift Cream is a great anti-aging product we have developed! This moisturizer intensely firms your skin to give you smooth, firm, radiant skin. This moisturizer is a great natural alternative to surgery as it brings serious skin tightening power at home. Our moisturizer also leaves your skin hydrated, velvety smooth, and illuminated with a subtle rosy glow! The cream melts into your skin and feels fresh. All skin types can use it as well, even those with sensitive skin!
If you're looking for a night cream…
Our Blue Therapy Night cream makes a great choice! This fresh oil-in-water moisturizer hydrates and protects the skin. During the night your skin is most receptive to regenerate moisture and repair itself and our night cream will help further that process! You'll notice more beautiful skin when you wake up each morning as this night cream smooths the appearance of fines lines, tightens the look of pores, and firms your skin. You'll love how soft and moisturized your skin feels too!
Our Blue Therapy Revitalize night cream is another great option for nighttime! Blue Therapy Revitalize night cream formula works overnight to visibly nourish skin and plump away crow's feet, fine lines and wrinkles for youthful, glowing skin in the morning.
Which cream moisturizer are you going to try next?