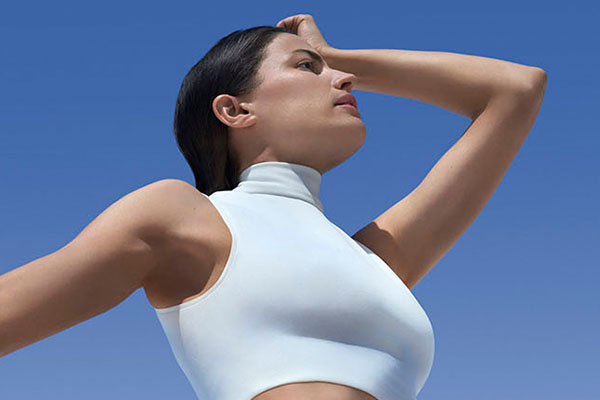 WHAT IS THE BEST CREAM BODY MOISTURIZER?
Biotherm has best body moisturizer, best body butter, and the best moisturizing body lotion! Find out where to apply body lotion and discover which body lotion is good for dry skin. Find your new favourite body moisturizer without parabens today!
BEST CREAM MOISTURIZER FOR EYE
The eye area is one of the first places where we will begin to see signs of aging. The skin around our eyes is much thinner, which is why fine lines and wrinkles will begin to appear there before anywhere else. This is why finding a good eye cream is so important.
A good eye cream will target common concerns like fine lines, wrinkles, puffiness, dark circles, etc.
At Biotherm we understand the significance of a good eye cream, which is why we have developed a few different options. Whether you're just starting to look at anti-aging skincare as more of a preventative measure, or are looking to erase existing signs of aging, we have the best eye cream for you!
If you're just starting to use anti-aging skincare, or are looking to prevent signs of aging…
Our Aquasource Total Eye Revitalizer is the perfect choice! It works wonders on dark circles, dehydration lines, and bags underneath your eyes. The eye cream is formulated with all of the same hydration ingredients as our Aquasource moisturizer. It also contains a specific combination of cooling and de-puffing ingredients to provide your under eye area with a cooling effect! Any under eye bags look visibly de-puffed immediately, dark circles appear reduced, dehydration lines look smoothed, and your eye contour stays hydrated all day long! The light, refreshing gel texture feels so cooling on the skin and this eye cream is suitable for those with sensitive skin, sensitive eyes, and those who wear contact lenses.
If you are starting to show minimal signs of aging…
Our Life Plankton™ Eye is the way to go! It works well on dark circles, fine lines, and bags underneath the eyes! This eye cream targets signs of aging where they first appear to reveal a smooth, even look to your complexion. The thin texture immediately firms the eye contour and within just one week of continuous use, crow's feet, dark circles, and under eye bags are less visible! You'll love how refreshed this one makes you look!
If you have visible signs of aging you want to reduce the look of…
Our Blue Therapy Eye cream can't be beat! This one is great for repairing existing wrinkles, adding firmness, and hiding darkness. This eye cream is more intense than the other two. It acts on the signs of accumulated damage to give you the appearance of younger, luminous looking skin! The formula smooths wrinkles while the eye contour feels noticeably tighter. Any under eye darkness is visibly reduced too for a noticeable transformation that all skin types can benefit from!
We also have our Blue Therapy Eye-Opening Serum, which works to make eyelids look visibly lifted, under eye bags to look de-puffed, and wrinkles to appear smoothed! The formula combines Algae of Youth™ extracts and an innovative pearl-applicator for a cooling sensation upon application. The serum can also be applied to lashes to strengthen them and make your mascara easier to apply! It's an innovative product that feels refreshing and and is suitable for all skin types. This multi-purpose serum is definitely one everyone will enjoy using!
Which cream moisturizer will you choose?