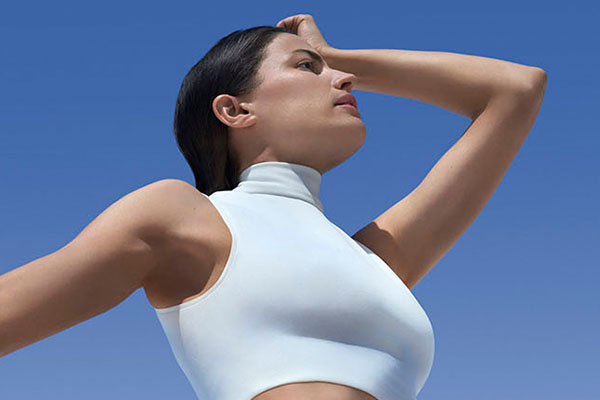 HOW DO YOU MOISTURIZE YOUR BODY?
We're showing you how to use body lotion, how to moisturize your body, how to use body moisturizer, and how to take care of body skin daily! Discover the best body butter and which body lotion is good for dry skin!
HOW TO MOISTURIZE YOUR BODY
Do you ever wonder how to moisturize your body? It seems easy enough, but it's something most of us actually don't do enough! We should be moisturizing right after we take a shower or have a bath at the very least. This is because the water dries out our skin, which is likely not hydrated enough to begin with. If we don't moisturize on a daily basis, our skin becomes dry which can lead to discomfort.
Moisturizing post-shower is perfect because your pores are open and can absorb the ingredients better so you get the maximum benefits from your moisturizer. Not only that, but it's easy to remember.
We have some amazing body moisturizers to help keep your skin hydrated, supple, and soft! Check them out:
Oil Therapy – Baume Corps
Our body lotion helps dry skin regain its radiance! The formula includes a blend of corn, mineral, and apricot oil to give your skin a deep sense of comfort as you apply it. This lotion absorbs into the skin quickly and leaves your skin looking radiant and feeling soft immediately!
Lait Corporel Body Milk
Our everyday body milk instantly smooths and softens your skin. It works to hydrate the skin, reduce flaky skin, restore the skin's moisture barrier and improve its elasticity! Our body milk is formulated with citrus extracts so it smells lovely, and it penetrates easily into the skin so it never feels sticky or greasy after you apply it!
Beurre Corporel
Our intensely hydrating body butter is created for those with dry to very dry skin. It has the same fresh citrus scent as the Lait Corporel and doesn't leave your skin feeling greasy. The formula is enriched with shea butter so your skin instantly feels smooth and intensely hydrated!
Which body moisturizer are you going to try next?