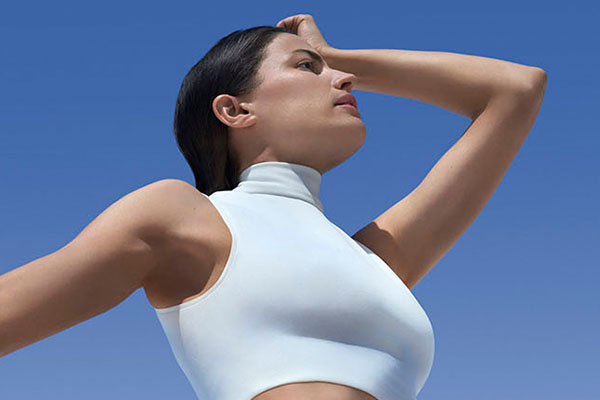 ARE YOU AFTER THE BEST MOISTURIZER FOR WINTER?
Learn how to combat dull, dry winter skin with Biotherm. We have everything you need to combat dehydrated skin in winter including the best winter face mask!
BEST MOISTURIZER FOR WINTER
The cold temperatures and harsh winds that come along with winter can really take a toll on our skin. The cruel weather conditions dry out our skin, which is why it is so important to keep our skin hydrated. Not sure where to start? We have some really great moisturizers and face masks to keep your skin feeling soothed and hydrated throughout the cold winter months!

If your skin is usually dry and you're in need of serious hydration, look no further than our Aquasource Nutrition moisturizer! It is formulated with tons of vitamins, minerals, amino acids, and more to give your skin up to 48 hours of intense hydration. The balm texture for Dry Skin feels soothing on dry skin and will help your foundation and other base makeup go on easier. This moisturizer also gives your skin a radiant finish while also making it super soft!
Another great option if you have normal to combination skin is our Aquasource Cocoon moisturizer! Our ultra-comfortable balm-in-gel moisturizer provides your skin with 48 hours of deep hydration. The nourishing texture feels soothing on the skin and you'll love how this moisturizer protects and hydrates your skin!
If the cold weather has your skin feeling a bit more sensitive than normal, check out our Life Plankton Sensitive Balm! This hydrating balm has the power to strengthen and restore sensitive skin by reducing redness, dryness, and irritation. It can be used both day and night and will give you the appearance of newborn skin in just 8 days! The innovative airless hermetic package protects the formula from external aggressors too, so the ingredients will stay potent. The formula deeply nourishes your skin's layers to restore your skin's protective barrier as well!
If your skin is really dry, an overnight mask is just the thing to help heal your skin! Our Life Plankton Mask works to heal even the most fragile skin so it feels healthy and soothed in the morning. It feels so comforting when applied and you'll wake up with smooth, bouncy, radiant skin!
Our lips tend to get quite dry in the wintertime too, so it's important to keep them moisturized as well! Our Beurre de lèvres lip balm will hydrate your lips with moisture so they are healthier and look visibly healthier. The smooth sensation feels really nice and you'll love how naturally and fresh your lips look immediately after applying this soothing lip balm!
Our faces aren't the only places we'll notice dry skin in the winter. Our hands are often quite dry during the winter months as well, which is why we have created our Bath Therapy Delighting hand cream! This hand cream hydrates, soothes, nourishes and protects your hands leaving them soft and smooth while also leaving a delighting fragrance thanks to a combination of sage and grapefruit extracts. It pairs perfectly with Bath Therapy Delighting blend body butter! So, your entire body can smell incredible and feel moisturized this winter!
Dry skin doesn't feel comfortable, but with these products you won't have to worry! They act fast and provide immediate relief. Which ones will you be stocking up on this winter?