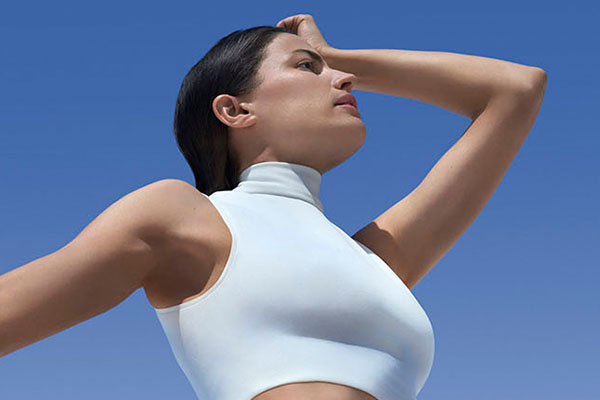 LOOKING FOR THE BEST MOISTURIZER FOR SUMMER?
Learn how to take care of face skin in summer with moisturizers from Biotherm. We have refreshing moisturizers to hydrate your skin and keep you cool!
BEST MOISTURIZER FOR SUMMER
A lot of people associate dry skin with winter, but extreme temperatures of any kind can be drying on our skin. No matter your skin type, it's important to hydrate your skin year round to keep it looking and feeling healthy! In the summer heat, you'll likely want something that feels cooling and refreshing on your skin as opposed to rich balms that can feel a bit heavier.
A
re you looking for a lightweight, refreshing moisturizer for summer? If so, look no further! We have tons of great gel-balm moisturizers to keep your skin feeling cool and hydrated this summer!
Our Aquasource Gel has our iconic cooling gel texture that feels super refreshing on the skin and helps awaken the senses. Our formula is now infused with Aura Leaf, a medicinal plant with miraculous properties to provide your skin with up to 48 hours of intense hydration! The formula also replenishes your skin's natural moisture reserves and gives you visibly glowing skin. Even the most dehydrated skin and dullest complexions will be visibly transformed with this one!
Our Aquasource Super Concentrate Pure feels cooling and refreshing on the skin. The fresh, oil free formula reinforces your skin's barrier, moisturizes stressed skin, helps reduce sebum, and protects your skin from pollution. It is formulated with Salicylic Acid so your skin feels clean, protected, and like it can breathe all day long!
Last but not least, your body also needs hydration during summer days. That's why Biotherm developed two beautiful textures for wrapping your body into a comforting yet super light formula. Lait Corporel Body lotion is our iconic light texture body lotion. During the morning rush, after working out, before crashing out, moisturizing all-over is fast, deep, fresh.

Moisturizers don't have to feel rich or heavy on the skin to provide your skin with the hydration that it needs! These lightweight moisturizers will all get the job done while also feeling refreshing and cooling on your skin! Which one will you choose?