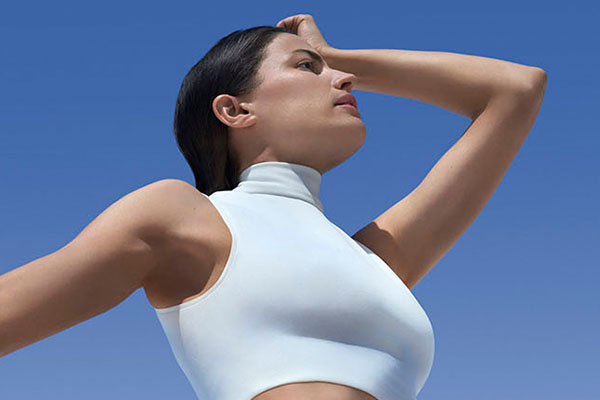 FIND THE BEST MOISTURIZER FOR DRY SKIN
Biotherm has the best face moisturizer and gel for dry skin to provide instant relief and give your skin a boost of hydration! Find your new favorite today!
BEST MOISTURIZER FOR DRY SKIN
Dry skin can be uncomfortable, which is why it is so important to find a good moisturizer. Without one your skin likely feels irritated, tight, itchy, and could even be flaky at times. Not only does your skin feel uncomfortable, but dry skin can hard to apply makeup on. None of these things are never any fun, which is why we have developed some moisturizers for dry skin that will help combat all of those things!

Not sure which moisturizer is best for your dry skin? Don't worry, we've got you covered!
If you have dry skin that needs serious hydration, our Aquasource Dry Skin moisturizer is the perfect place to start! It is formulated with tons of vitamins, minerals, amino acids, and more to give your skin up to 48 hours of intense hydration. The gel texture for Dry Skin feels soothing on dry skin and will help your foundation and other base makeup go on easier. This moisturizer also gives your skin a radiant finish while also making it super soft!
Another great option is our Aquasource Cocoon! Our ultra-comfortable balm-in-gel moisturizer provides your skin with 48 hours of deep hydration. The nourishing texture feels soothing on the skin and you'll love how this moisturizer protects and hydrates your skin!
Our Aquasource Nutrition provides your skin with up to 48 hours of deep hydration too. Our highly nurturing balm offers intense replenishment and comfort for those with very dry skin. The rich, balmy texture feels very soothing on the skin and creates a sensation of serenity immediately after applying it to your complexion. Your skin will instantly feel more comfortable, supple, and hydrated!
If dryness has your skin feeling on the sensitive side, you'll want to check out our new Life Plankton Sensitive Balm! This hydrating balm has the power to strengthen and restore sensitive skin by reducing redness, dryness, and irritation. It can be used both day and night and will give you the appearance of newborn skin in just 8 days! The innovative airless hermetic package protects the formula from external aggressors too, so the ingredients will stay potent. The formula deeply nourishes your skin's layers to restore your skin's protective barrier as well!
And, if your skin is really dry, an overnight mask can do wonders for your skin! Our Life Plankton Mask gets left on overnight like a night cream and works to heal and hydrate even the driest skin so that it feels healthy and soothed in the morning. The gel texture is soothing yet refreshing on the skin. It feels so comforting as it gets applied and you'll wake up with smooth, bouncy, radiant skin that feels hydrated!
Dry skin doesn't feel comfortable, but with these products you won't have to worry! They act fast and provide immediate relief. Which ones will you use to give your skin some instant relief?