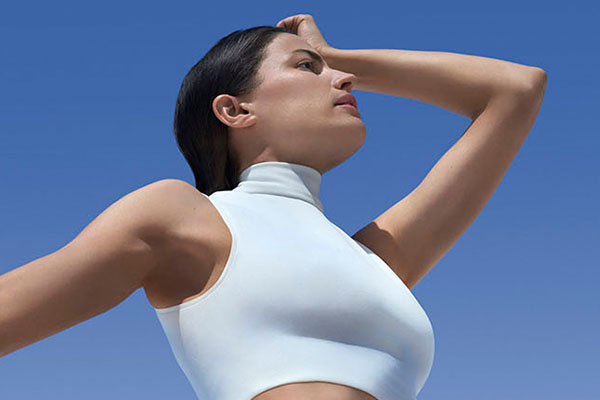 BEST MOISTURIZERS FOR COMBINATION SKIN
Shop our selection of products suitable for combination skin.
BEST MOISTURIZER FOR COMBINATION SKIN
Combination skin is when your skin is a combination of oily and dry. This can make shopping for skincare a challenge as most of the products available are geared towards those with oily or dry skin.
Do you have combination skin? If so, then you are in luck because we have developed some great multi-tasking moisturizers that your skin will absolutely adore!
Our Best selling Aquasource Gel moisturizer makes the greatest option as it is super lightweight yet provides 48 hours of intense hydration! It doesn't feel heavy or greasy on the skin either, so it's comfortable without being too much for the oily spots on your skin. It works to restore your skin's natural ability to glow too so that even the dullest complexions will notice a visible difference in the appearance of their skin!
Our AQUA GLOW SUPER CONCENTRATE is a must-have for those with dull skin, uneven skin tone! Your intense life affects your skin: dull skin, rough skin and unhealthy complexion. Infused with Biotherm exclusive ingredient Life Plankton™ water and vitamin complex, aqua glow revives your skin's natural ability to glow. Instantly and day after day, it improves and perfects skin unevenness and beautifies your skin natural glow. Our micro-emulsified fluid formula replenishes your skin with energy and natural glow, while maintaining 24h of moisture for your skin, making aqua glow our best face moisturiser for glowing skin.
If you're concerned about those first little wrinkles appearing on your skin, but not yet ready for a full anti aging treatment, try our AQUASOURCE HYALU PLUMP GEL! This moisturizer instantly infuses skin with 48 hours of multi depth moisture to fight daily aggressions for visibly replenished, replumped and radiant skin. The Aquasource Hyalu Plump Gel has the same colour, scent and texture as the original Aquasource Gel, with a new and improved formula.
And, also, we have our AQUA PURE SUPER CONCENTRATE! This fast-absorbing fluid moisturiser that intensely heals skin imperfections and excess sebum for a healthier-looking clear skin and leaves the skin feeling super pure + super hydrated, making it our best face moisturiser for clear skin.
Moisturizers don't have to feel rich or heavy on the skin to provide your skin with the hydration that it needs! All of these moisturizers are going to give your skin the boost of hydration it needs without making you look or feel oilier! Which one will you be adding to your collection?