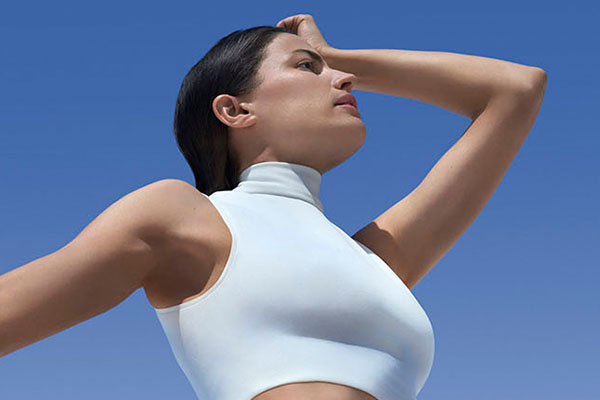 BEST GEL MOISTURIZERS FOR THE FACE
Biotherm has the best gel moisturizer, ideal for hydrating oily skin! Discover the best gel moisturizer for your skin type today and be on your way to clean, fresh, hydrated skin in no time!
BEST GEL MOISTURIZER FOR FACE
When it comes to choosing a moisturizer, there are lots of different textures to choose from. Gel moisturizers are the best of both worlds though. They provide the intense hydration of a rich cream while feeling weightless on the skin.
Those with oily or acne prone skin will love gel moisturizers, but even those with dry skin or combination skin will too! Wondering if a gel moisturizer is right for you? We think so! Which is why we have created so many incredible formulas to choose from:
Aquasource Pure Super Concentrate
Our formula is enriched with Life Plankton™ as well as a Salicylic Acid to really leave your skin feeling fresh. This moisturizer helps helps reduce sebum too so your excess oils will stay at bay and your skin will feel super clean and refreshed after you apply it. Also, the gel texture is super lightweight so you don't have to worry about this one feeling heavy on your skin or breaking you out!
Aquasource Hyalu Plump
Our best-selling moisturizer offers up to 48 hours of intense hydration thanks to our Life Plankton™ and aura leaf concentrate, which are in the formula. The innovative gel texture is super lightweight so it won't make your skin look or feel oily but it's still hydrating enough to give your skin the hydration it needs! The aura leaf concentrate works to restore your skin's natural ability to glow – even the dullest complexions will notice a visible difference in the appearance of their skin!
Blue Therapy Retinol Cream
If you're concerned about those first little wrinkles appearing on your skin, but not yet ready for a full anti aging treatment, try our Aquasource Everplump! This moisturizer plumps skin up, even fine lines are pushed away. Feel the incredible smoothness of your moisturized, replenished and strengthened skin. Its unique formula is charged with Blue Hyaluron™, a natural Hyaluronic Acid plumper born from aquatic biology. Within 4 weeks, hydration so powerful, women say they worry less about signs of aging!
Aquasource Cica Nutri
This one is perfect for dry skin as it offers 48 hours of hydration and the innovative gel texture for Dry Skin feels so luxurious on the skin. The formula contains our Life Plankton™ as well as vitamins, minerals, and amino acids to give your skin the moisture it craves!
No matter what your skin type is, you can benefit from a gel moisturizer! They target all sorts of skin concerns and the lightweight texture is super refreshing on the skin! Which one will you add to your skincare routine?