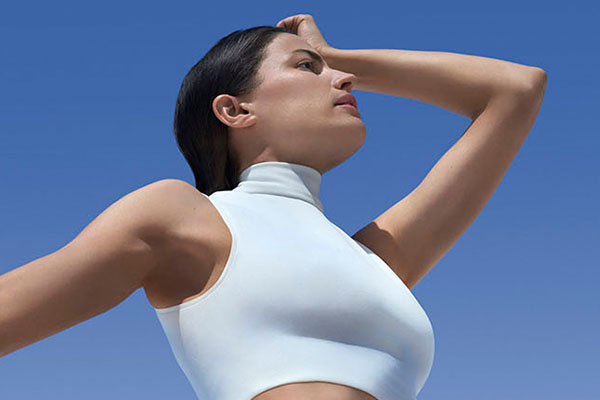 WHAT IS THE BEST NECK CREAM?
We have the best neck firming cream, best neck cream for turkey neck, and best neck tightening cream for your aging neck and saggy neck skin. Discover neck creams that really work for an overall more youthful looking complexion!
WHAT IS THE BEST NECK CREAM
When it comes to anti aging skincare a lot of us focus on our faces and not much else. It's easy enough to not give other body parts a second thought since our face is where we tend to show more signs of aging, plus it's the first thing everyone sees when they look at us. That being said, our necks can show signs of aging too and are a body part a lot of us overlook. Things like environmental stressors or even looking up and down throughout the day at our phones can cause wrinkles to form.
So, how can you prevent your neck from looking aged? With the best neck cream! Applying a neck cream or moisturizer to your neck will ensure it gets the same anti aging benefits your face does. Firming creams make the best option and we have some great ones!
The Cera Repair Barrier Cream leverages the power of ceramides to reinforce the skin barrier and repair the skin for strong, plump and lineless skin. This ultra-thin barrier repairing cream has a lightweight texture with a potent anti-aging technology that gives your skin the inner power to regenerate, repair and resist urban aggressions responsible for the first signs of aging.
Our new Blue Therapy Red Algae Uplift Cream is the perfect moisturizer to tighten up the skin on your neck. This moisturizer powerfully firms your skin to give you smooth, taut, radiant skin. This one is a great natural alternative to surgery too as it brings serious skin tightening power at home. Our moisturizer also leaves your skin hydrated, velvety smooth, and illuminated with a subtle rosy glow!
We also have our Blue Retinol Cream is an anti-aging cream with pro-retinol to resurface fine lines, wrinkles, skin texture and brighten the skin. and reduces the appearance of known signs of aging such as wrinkles and dark spots. Enriched with the power of nature, this is the best day moisturizer to reveal skin that looks smoother and younger each day.
As for night cream, our fresh oil-in-water Blue Therapy Night moisturizer is a great choice! It hydrates and protects the skin while you sleep. During the night your skin is most receptive to regenerate moisture and repair itself and our night cream will help further that process! You'll notice extra beautiful skin when you wake up each morning as this night cream smoothens the appearance of fines lines, tightens the look of pores, and firms your skin.
We have also developed our Blue Therapy Accelerated Cream as an ultra-lightweight water in gel texture that contains Algae of Youth™ concentrate to hydrate the skin and give your complexion a rosy, radiant look to it. This gel moisturizer has a melting point comparable to the skin's surface temperature which allows the moisturizer and the skin to instantaneously become one upon contact. The formula also maintenances efficacy and makes it so that nutrients are absorbed right away. You'll notice your skin feels suppler, looks more radiant, and feels smoother within just 4 weeks of using it!
Applying any of these moisturizers to your neck is going to help keep it looking tight and youthful at the same time you're protecting your complexion. Which one will you try?